TOURIST TIPS NEAR GRADISCA
Would you like to spend a few days visiting our Region in the days before the Gradisca4x4? We recommend some historical, tourist and food and wine realities.
The places can be reached and visited in total independence, at your discretion and interest, by first contacting the Tourist Promotion points that you find on each flyer, the managers will be happy to advise you on times and places.
On the website www.turismofvg.it/fvg-card you can find information on the FVGcard and all the agreements associated with it.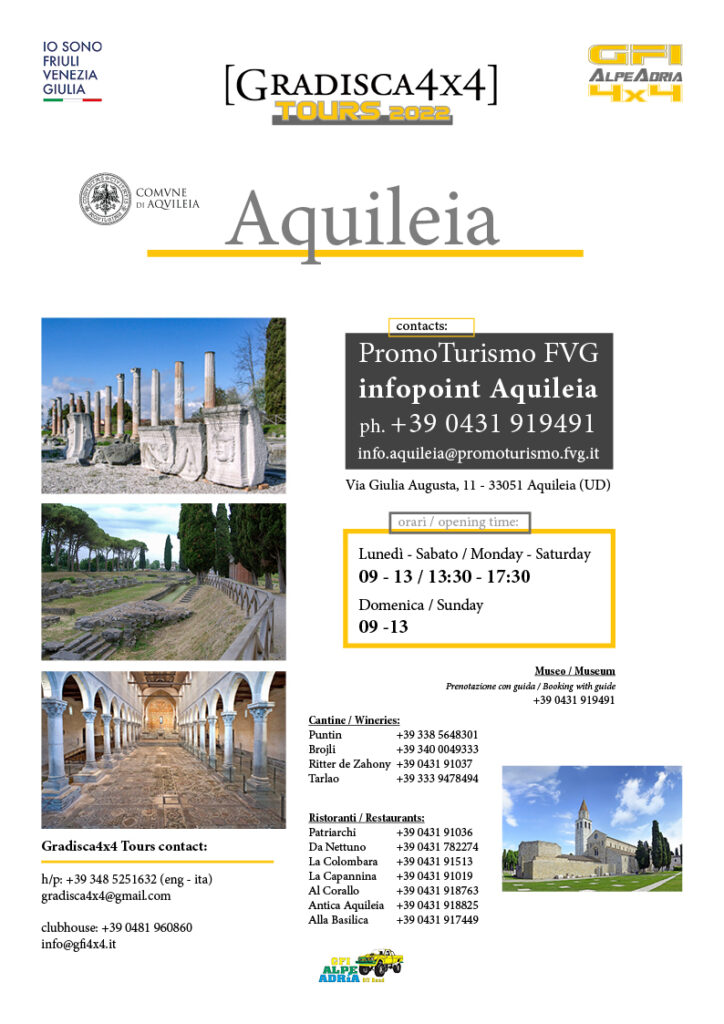 TOURIST TIPS – 4×4 CITTÀ di GRADISCA